News
May, 12th 2016
War in Heaven 5th Movement


May, 2nd 2016
Taka's new album "War in Heaven" will be released on Jun 1st in iTunes!!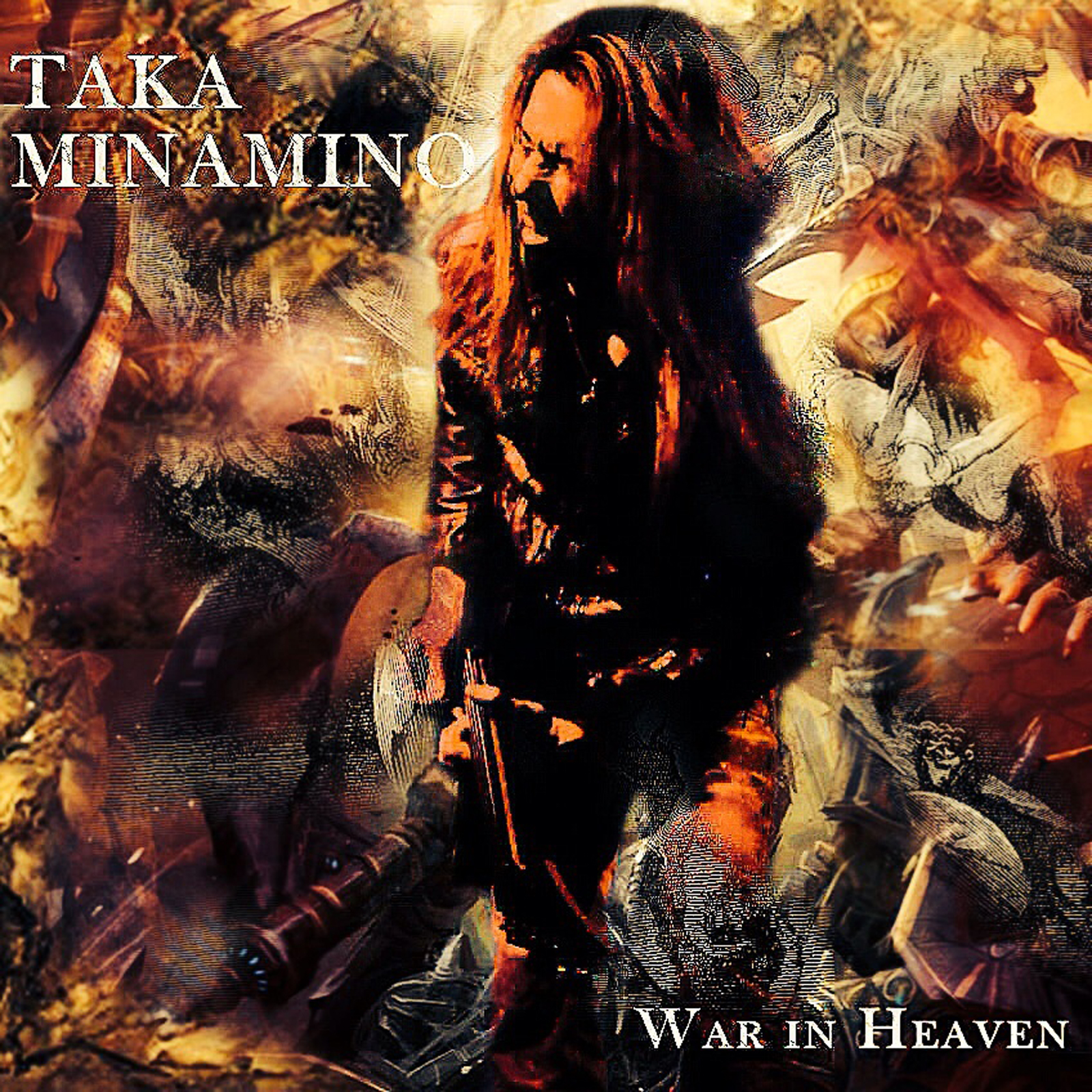 1. War in Heaven intro
2. War in Heaven 1st Movement
3. War in Heaven 2nd Movement
4. War in Heaven 3rd Movement
5. War in Heaven 4th Movement
6. War in Heaven 5th Movement
7. War in Heaven Concerto
8. War in Heaven Finale
9. In Your Blue Eyes (Bonus Track)
Mar, 8th 2016
New album "War in Heaven" will be coming soon. Keep your eyes open...
Also, Taka is now accepting online lesson students. For more info, please go to
online lesson page
.
July, 15th 2015
Mercy Of Evil(HD)
June, 21st 2015
Violence breeds Violence (HD)
AngelWing (HD)
Feb, 18th 2015
New Single "War in Heaven 4th Movement" will be on March 10th on iTunes!!
http://youtu.be/41B1uwcFbyU
Jan, 6th 2015
Happy new year!
Tak's first show of this year is going to be playing with CELLADOR at Denver, CO.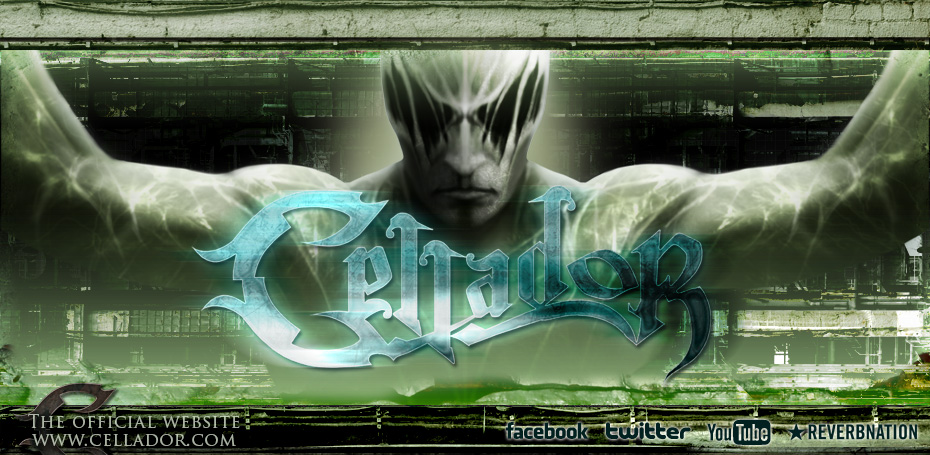 Cellador's been added as support for SKULL FIST on Thursday, 1/15 at Marquis Theatre in Denver! 80′s style Canadian speed metal. Also supporting are ELM STREET and NIGHT DEMON. These dudes look like fun, so come out and primal rage!
SKULL FIST/ELM STREET/NIGHT DEMON/ CELLADOR
Buy your tickets at discount through our webstore! Cheapest spot to buy them!
Flier to be posted asap!
http://www.themarquistheatre.com/events.cfm?promotion=19043
Dec, 2nd 2014
Pics from Kavan's show at HOB Anaheim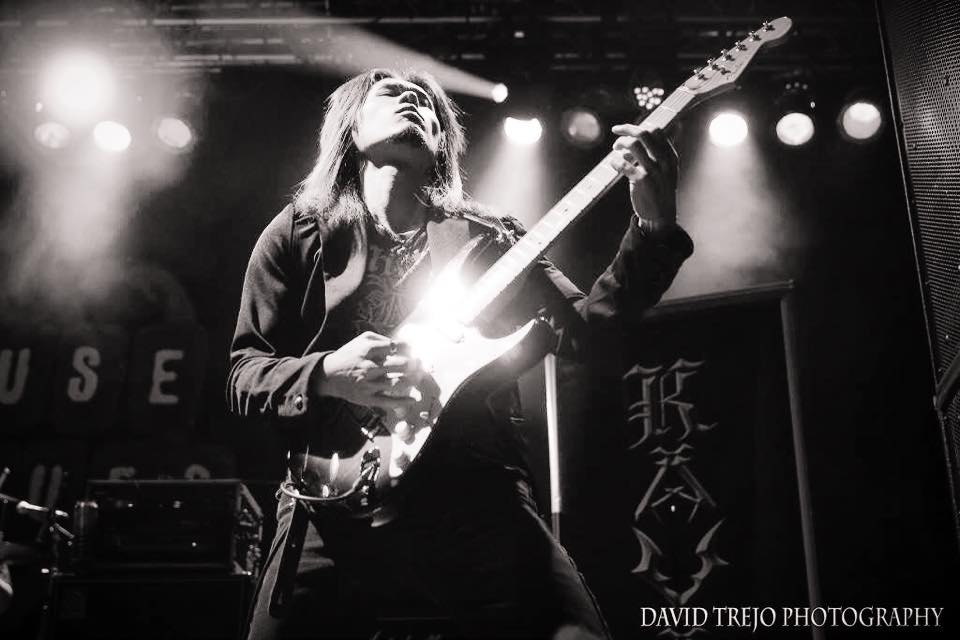 Nov, 18th 2014
Taka Minamino's new single will be out Dec, 13th on
iTunes
only.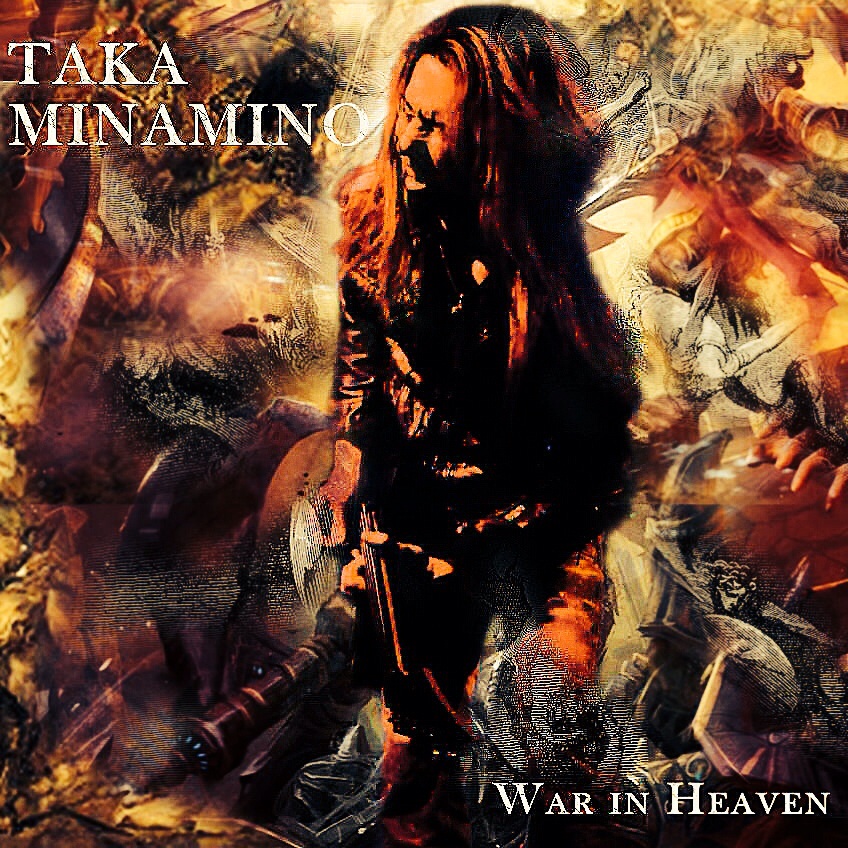 Taka Minamino/War in Heaven (Single)
1. War in Heaven 1st Movement
2. War in Heaven 3rd Movement
Nov, 13rd 2014
Kavan has only two shows left for this year.
11/21 @Carson
11/23@ House of Blues Anaheim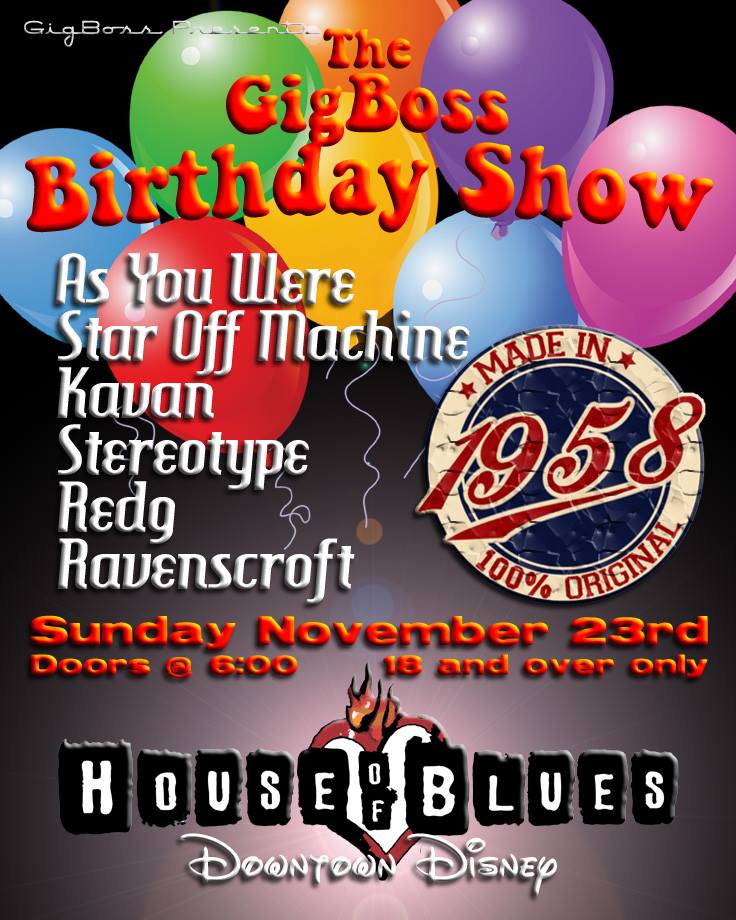 Oct, 2nd 2014
Check out
Kavan's interview.
Kavan played a show on Sep. 12th,and more shows are coming!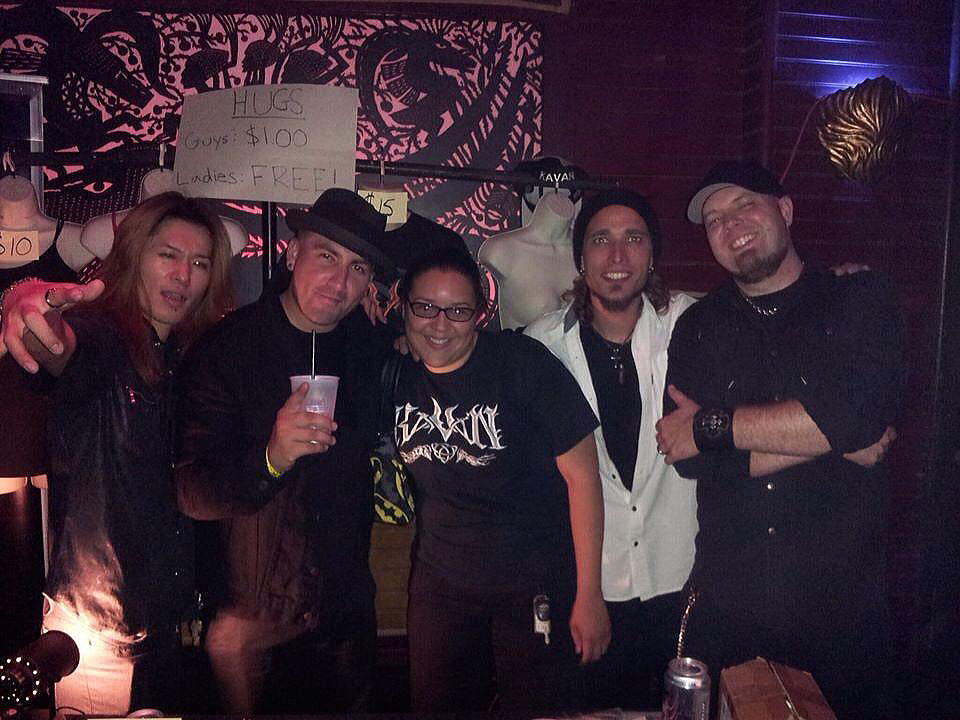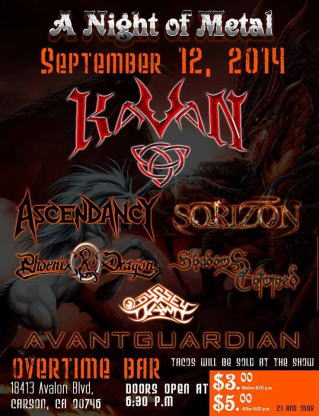 July, 29th 2014
Photos from KAVAN show at the House of Blues Anaheim.
Thanx all for coming to the show!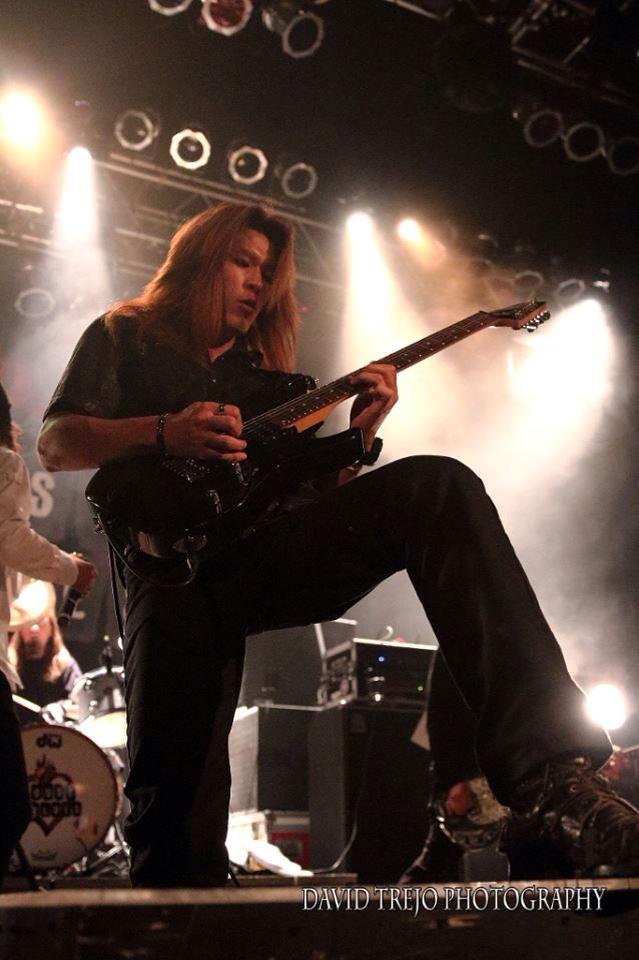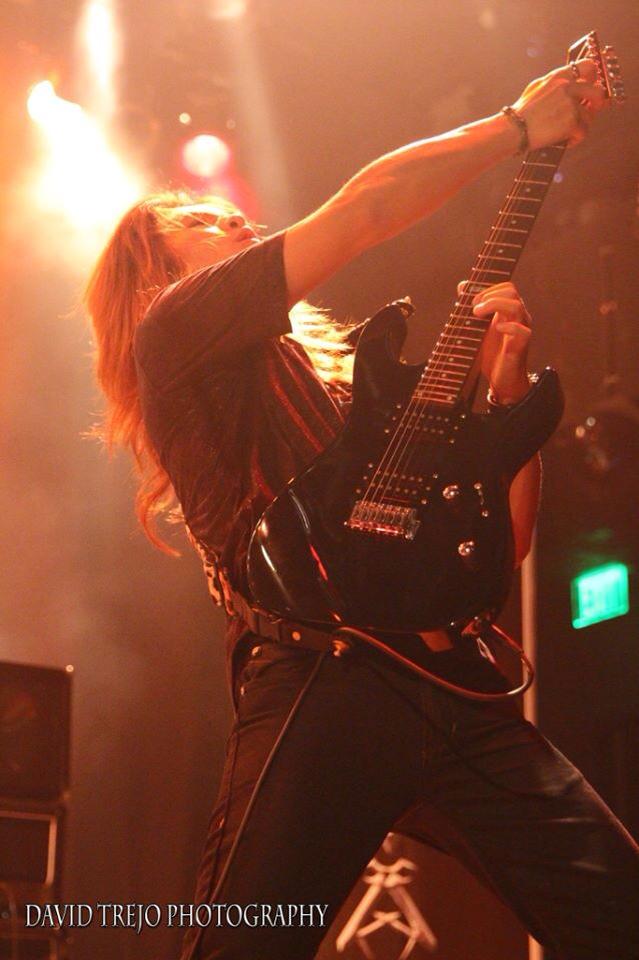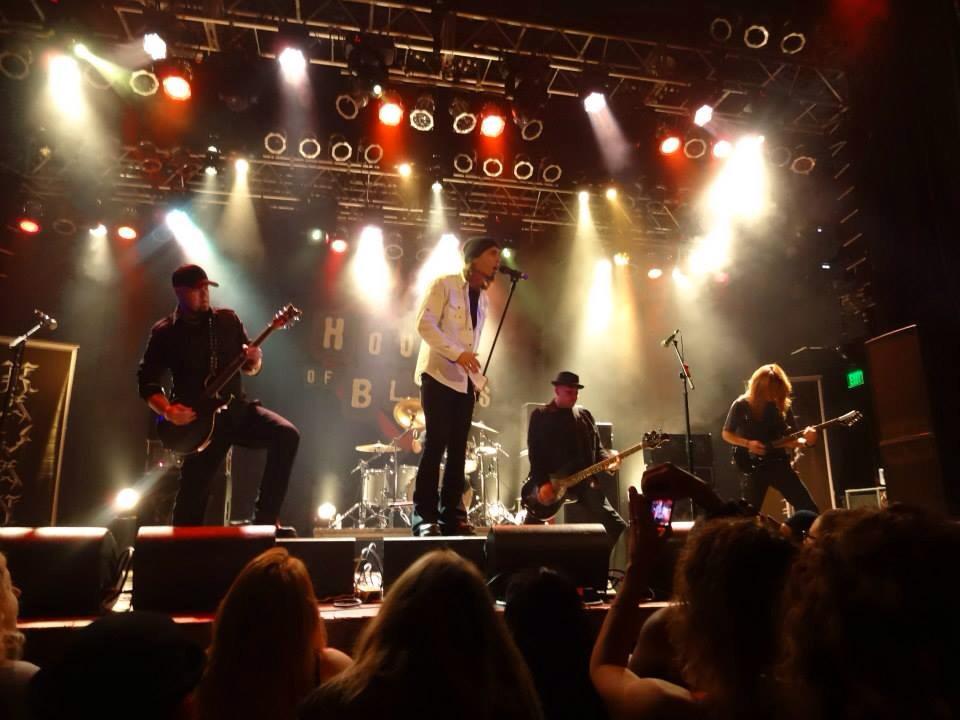 July, 1st 2014
KAVAN will rock on July 20th at House of Blues Anaheim.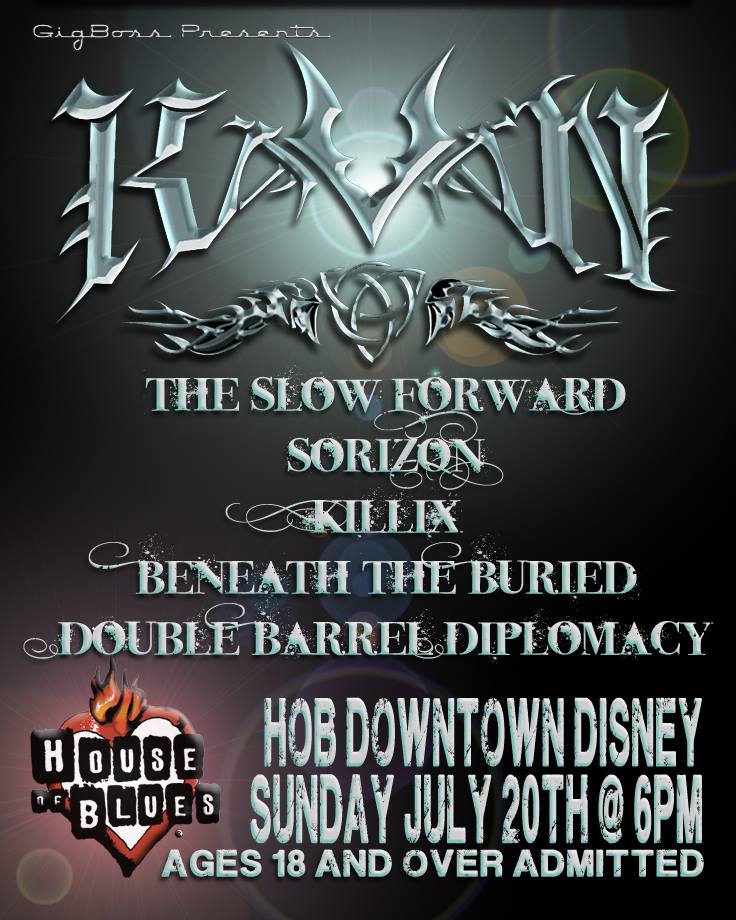 May, 27st 2014
KAVAN
will play at Fullerton, CA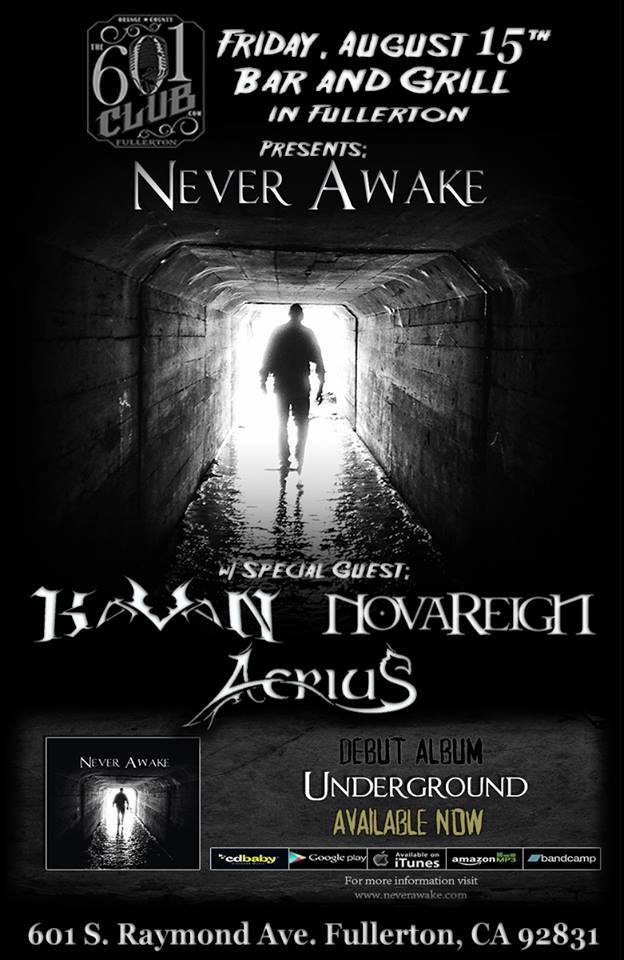 May, 21st 2014
KAVAN will play @Characters, Pomona,CA.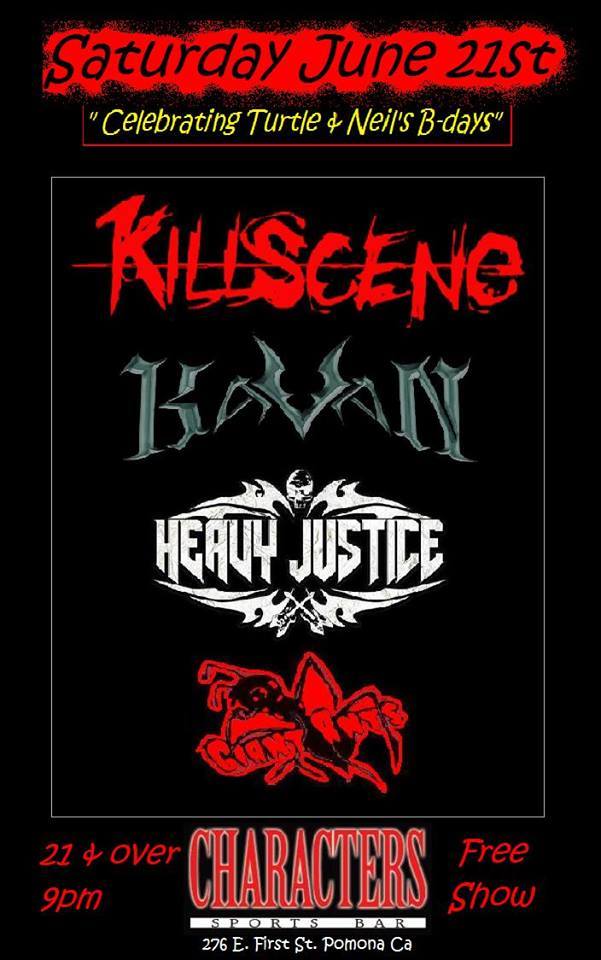 May, 20th 2014
Taka has been working on new record w/metal drummer Kevin Talley.
Stay in tune!
May, 1st 2014
Taka will appear with KAVAN.
5/3 @Milkcreek, Mentone, CA
5/10 @Splash Kingdom, Redlands, CA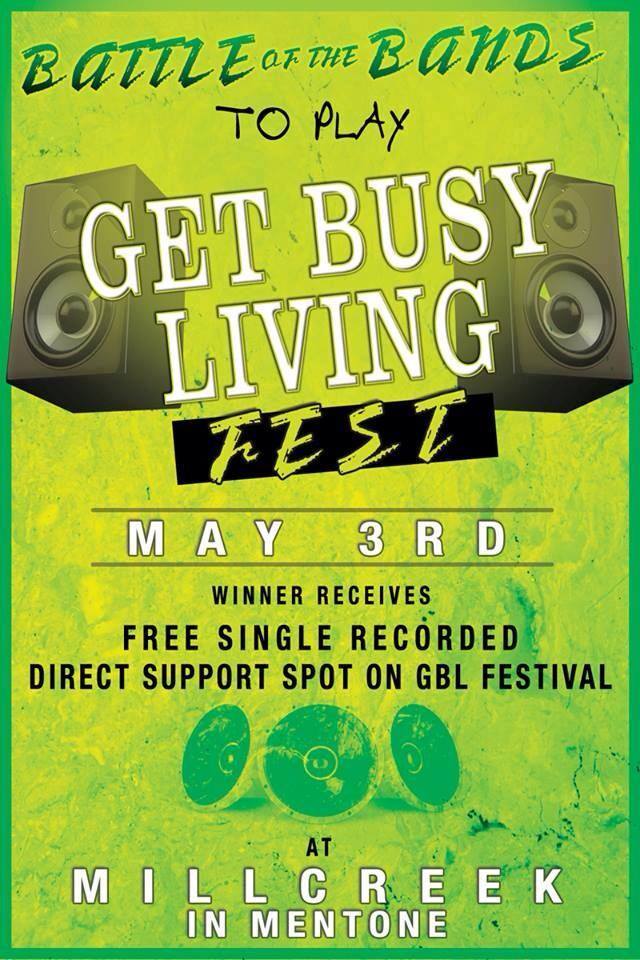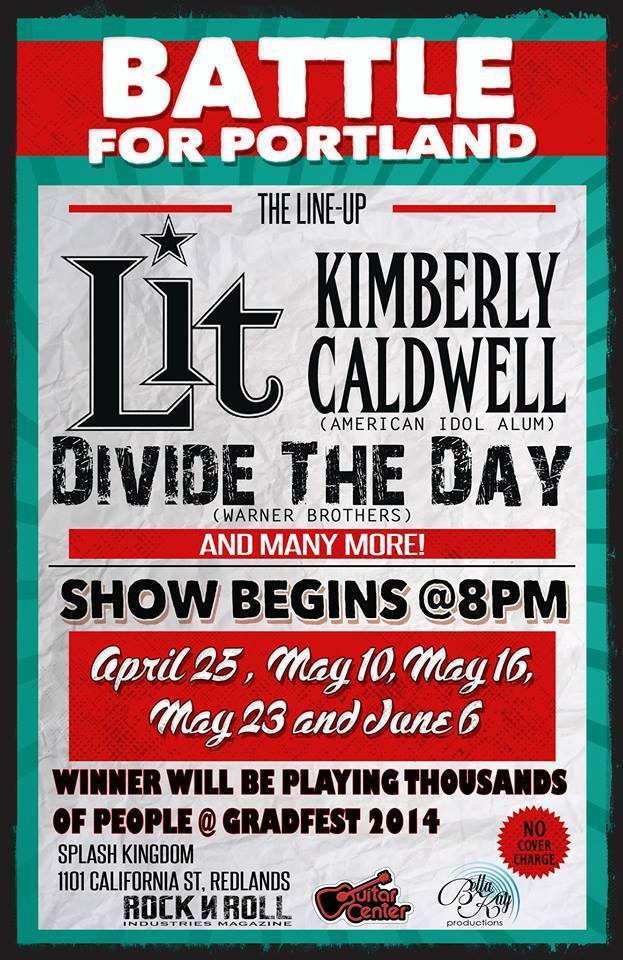 April, 19th 2014
Taka played with KAVAN at Malones Santa Ana.
More shows will be coming soon!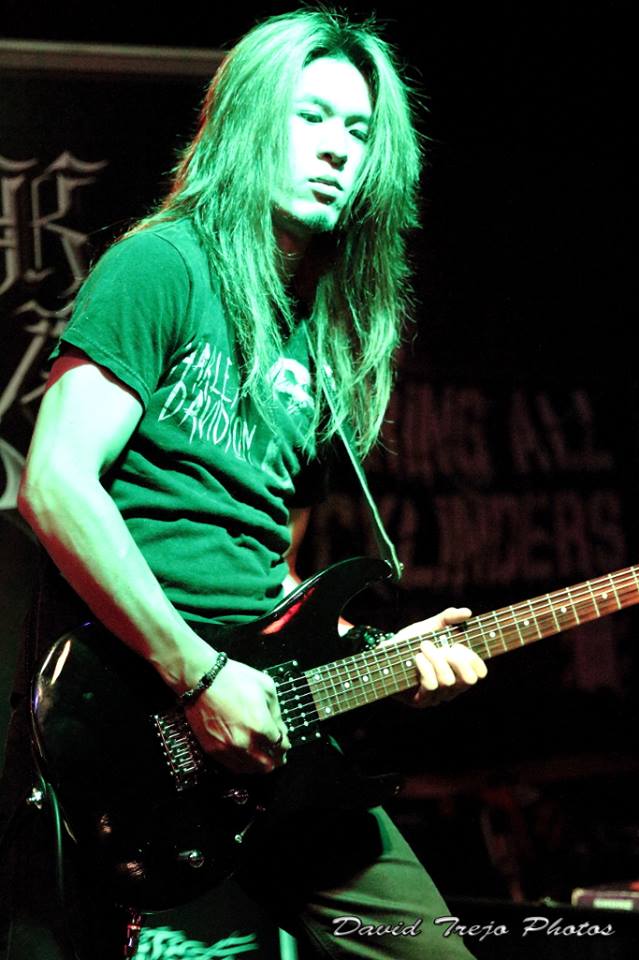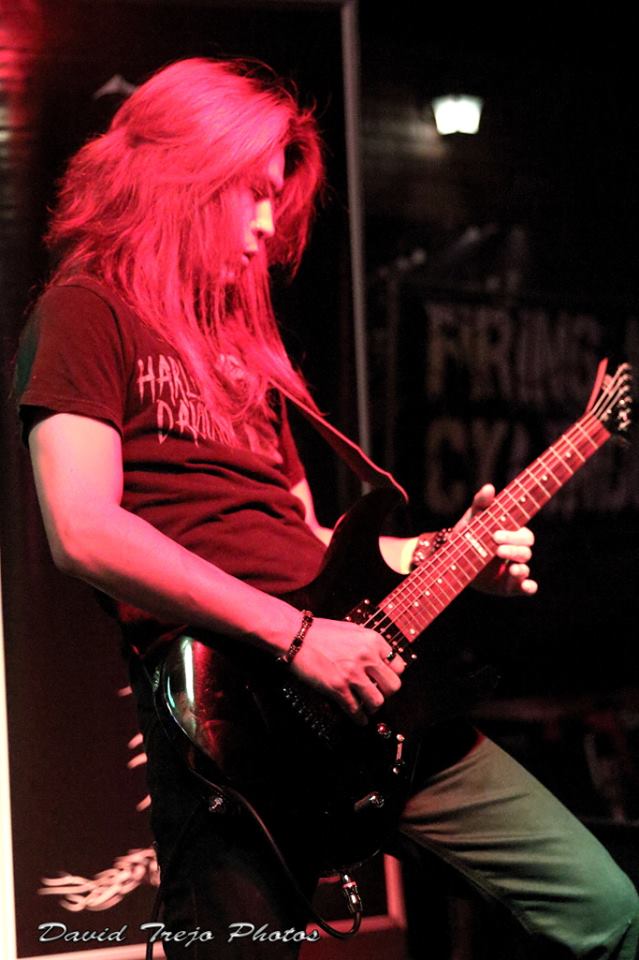 April, 7th 2014
Next Saturday, 4/19 at Malone's Bar & Grill in Santa Ana. Show begins at 8,
Kavan on stage at 9:15 sharp.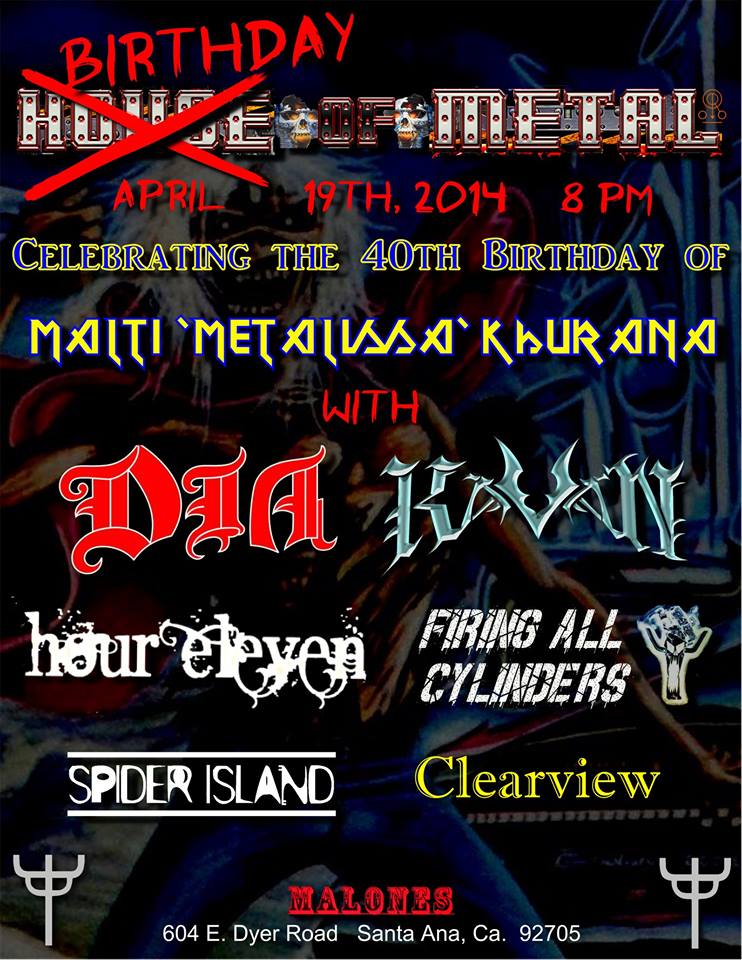 March, 13th 2014
Taka joins the hardrock band "KAVAN" as a lead guitar player.
Shows will be added soon.
RevebNation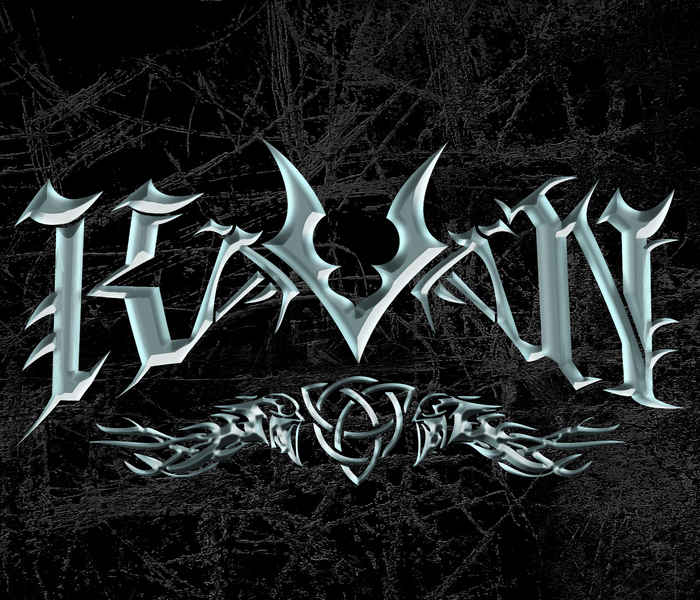 Feb, 24th 2014
Taka makes guest appearance on track 11 "Allegro Maestoso"
on Kelly Simonz's Blind Faith's new record "Blind Faith"

Kelly Simonz's Blind Faith